April - May 2016
A Fashionable Performance and Fundraiser
May 10, 6 - 9 p.m.
Style Encore, Stuart
One of our supporters, and former "Singing with the Stars" winner Leslie Levy, wants to help A4AC gain exposure in our community while helping us raise funds! On May 10, 6-9p.m. at clothing store Style Encore, 2414 SE Federal Hwy, Stuart, FL she gave a 20% coupon to everyone who donates at least $20 to A4AC and then matched those donations.
People shopped while enjoying wine & cheese - and best of all - were be treated to a performance by exceptionally talented students in the A4AC network Participating artists included:
Eliza Levy; Megan Savage; Anthony Capizzi; Nathalia Ricardo; Lucia Izzolo; Michael Stern; Erica Lucio and Alexis Bentinganan
---
Therapeutic Arts for Mother's Day
May 7, 2016 3 p.m.
On May 7, Sydney Carbo once again delighted audiences at the Cove Apartments in Port St. Lucie when she sang at a Mother's Day event they hosted for their residents. General Manager Thomas Coxey specifically asked to have Sydney back to entertain the residents because they were so pleased with her performance during the Christmas season. Mr. Coxey thanked Artists for a Cause for, "doing great things for the community."

Sydney left feeling fulfilled and elated. "Thank you so much for all these opportunities," she said. "It makes my heart so happy to sing for these wonderful people."
---
Nina Haven Scholarship Award Ceremony
Support for Charities
May 1, 4 to 6 p.m.
Mikaela Danchenko sang the national anthem and an inspirational song.
The Nina Haven Scholarships, Inc. gives children in Martin County, Florida, who might otherwise not be able to, an opportunity to seek higher education. Scholars are chosen based upon financial need and the commitment and promise to stay in school.
For more information about the Nina Haven Scholarship program click here.
---
Hope for Freedom
Each year, the A4AC Club at Southfork High School takes on the issue of human trafficking. They sell visual art and produce a performance of professional and student dancers, singers, and poets to raise both funds and awareness
---
Intern Project - Boys & Girls Club - Palm City
We were lucky enough this season to have the help of a wonderful intern - Laura Kutey from Clark Advanced Learning Center. In addition to helping at our "Singing with the Stars" event and learning the in's and out's of our office, Lara was tasked with an assignment. As she is involved in acting and hopes to one day specialize in drama therapy, we asked her to set up sessions at the Boys & Girls Club of Palm City. She went to the after-school program to teach the kids drama and improv. In April, the kids had an idea for a bullying skit, so she guided them in performing a short play about bullying and friendship. Way to go Laura!

"I really enjoy working with the children at the Boys & Girls Club because I can teach them acting skills I've learned in fun and creative ways. It was amazing to see some of the children really embrace their inner performer as they mastered each character they were portraying!" - Laura Kutey

A student said, "I love it when Miss Laura comes in to teach us drama! It's really fun to be an actress and perform with all my friends!"
---
Terry Barber is the headline entertainer for the Sisters of St. Joseph of Carondelet
annual "Generosity of Joseph" Gala
Friday April 22nd 2016
For more information in the St. Louis area Click Here
With:
Steven Neale, Piano
Amy Greenhalgh, Violin and Viola
Adam Anello, Double Bass
Sisters of St. Joseph of Carondelet
St. Louis Province
6400 Minnesota Avenue
St. Louis, MO 63111
314.678.0328
www.csjsl.org
The Generosity of Joseph Honor Award publicly acknowledges and celebrates those whose generosity positively influences and contributes to the betterment of society and encourages others by example to practice life altering generosity.
---
South Fork High School Club - Therapeutic Arts
South Fork High School A4AC Club held a Therapeutic Arts Day Thursday, April 14th from 4-5pm at Allegro in Palm City. They will be played theatre games and had three performances.
---
Music Salon Series

We thoroughly enjoyed seeing our Salon Series attendees for the final event of the season on April 3, at the home of Timothy and Maureen Cotter. We want to thank you all for your support this season. We are especially thankful to Tim and Maureen Cotter for all that they have done to support our cause and make this opportunity possible for all of us!

In addition to cocktails and hors d'oeuvres, guests were treated to performances by exceptional young A4AC Talent: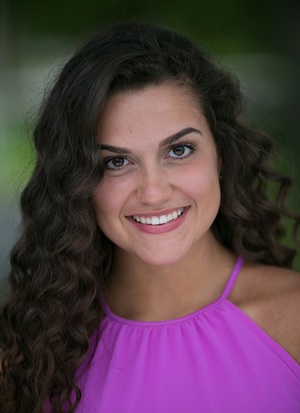 VICTORIA BARTOLOTTA is 16 years old and originally from New York. She has loved performing since the age of three and plans to attain her college BFA in musical theatre, pursuing a career on the stage! Favorite recent credits include: Gypsy (Dainty June), Into the Woods (Bakers Wife), Children Of Eden (Snake/Soloist) and Spring Awakening (Martha). Victoria will be starring as the "Leading Player" in PIPPIN at StarStruck Theatre April 28th- May 1st. Victoria is a member of Martin County High School's choir, OPUS and the founding Vice President of the MCHS chapter of Artists for a Cause. Victoria was the only featured student performer for A4AC "Singing with the Stars" 2016, and also supported the professional series of "Dance for Food" with pre-show entertainment.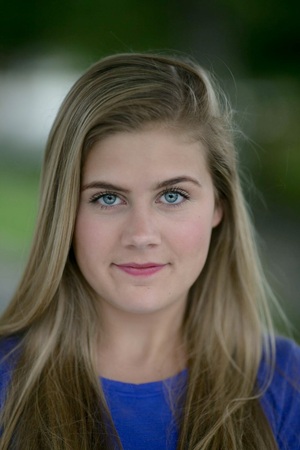 MADISON BAILEY is 16 years old and a sophomore at Martin County High School. She is in the competition choir OPUS at MCHS. Madison is the sophomore officer in her MCHS chapter of National Honor Society and is a member of the A4AC Club. She has been a StarStruck performer for almost 11 years, in dance and acting classes and shows. Some favorite show credits include: Into The Woods (The Witch), Willy Wonka (Willy Wonka), Guys and Dolls (Adelaide), Charlie Brown (Sally Brown), Shrek (Gingy), Thoroughly Modern Millie (Millie), Ragtime (Immigrant), Hello Dolly (Minnie Fay), Annie (Duffy), Sound Of Music (Gretl), 13 (Kendra) Through the Looking Glass (7 of hearts) 42nd Street (Anytime Annie). Madison would like to thank Terry Barber for allowing her this fantastic opportunity to perform, and her mom for always supporting her in everything she does! With A4AC she has performed for the "Best and Brightest" (a precursor to the "Salon Series"), and supported the professional "Dance for Food" series with pre-show entertainment.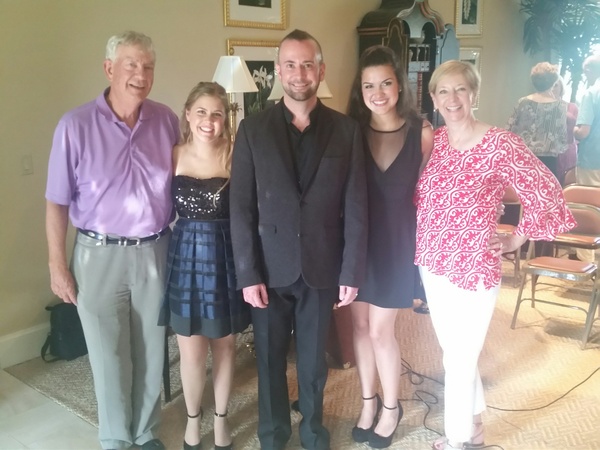 Tim Cotter, Madison Bailey, Terry Barber, Victoria Bartolotta and Maureen Cotter