January - March 2016
Therapeutic Arts
April 1
Glades Health Care, 9:30 a.m.
Alzheimers Community Care, 11 a.m.
The Terry Barber Trio travel to rural Florida to visit and perform for members of assisted living facilities in Belle Glade and Pahokee.

"In addition to the student and professional artists in our network who participate in Therapeutic Arts services, I enjoy participating in this program and try to add them in around my existing tour dates when and wherever possible. It's moving to see the impact on those served. In connecting with art and music, they are engaged and activated in a palpable way."
~ Terry Barber, Executive Director


Terry Barber Trio includes: Terry Barber; Alina Kiryayeva, Concert Pianist; Cat Cantrell, Multi-wind Instrumentalist.
---
Music Salon Showcases
A showcase of the best young talent in our network, the Salon Series has concluded this season. Each event was hosted by a special supporter of our cause, catering to their community. We select only the best talent to present, and additionally invite the area's most significant professionals to provide feedback for our up-and-coming stars.
If you or someone you know might like to host a special event, please don't hesitate to reach out. We eventually hope to add events at Sailfish, Loblolly, Pipers Landing, and Willoughby.
Tim Cotter, Madison Bailey, Terry Barber, Victoria Bartolotta and Maureen Cotter
We thoroughly enjoyed seeing our Salon Series attendees for the final show of the season on April 3 at the home of Timothy and Maureen Cotter. We want to thank you all for your support this season. We are especially to Tim and Maureen Cotter for all that they have done to support our cause and make this opportunity possible for all of us!

Mariner Sands at the home of Timothy and Maureen Cotter events were held on:


---
Mariner Sands Charity Week
February 26 - Benefit Concert, Mariner Sands Chapel - Carla Holbrook performed with her daughter Lexie Laverty as well as A4AC young talents Eliza Levy and Anthony Capizzi: "At Last," a program of jazz and popular favorites.

We would especially like to thank Tanya and Vince Condello for generously opening their home and hosting an elegant reception following the concert. We are truly grateful.

March 4 - Terry Barber, countertenor and his trio performed "Around the World in 80 Minutes," the world's favorite melodies in 10 languages. The trio included Julliard-trained concert pianist, Alina Kiryayeva, multi-wind instrumentalist, Ryan Walsh. Additionally, Terry mentored some of the most gifted in A4AC's youth network including Mikaela Danchenko and Alexis Bentinganan (singers) plus Erica Lucio (clarinet) and Nathalia Ricardo (flute).

Thank you again to Maureen and Timothy Cotter for hosting the reception following that moving event.

March 5 - Charity Week Gala included entertainment by the band Mccartney Mania who were joined on stage by Eliza Levy who blew away the crowd with "Let It Be". Southfork High School's Carillon Singers also entertained as folks entered on red carpet, and cocktail entertainment was provided by students Megan Savage on Cello and Ryan Cox on Saxophone.
---
Singing with the Stars
Saturday, February 27, 2016 at 7:00 p.m.
StarStruck Theatre
Non-profit organization, Artists for a Cause (A4AC), is excited to announce the winners of the third annual Singing with the Stars fundraising event!
Best Fundraiser: Susie McAllister
Best Performance: Tie!! Donna Roselli & Karin Leone and Mike Terrio & Shelley Keelor
Best Overall: Mike Terrio
Debbi-Denning and Karin Leone
Singing with the Stars pairs local community stars with professional singers. Each duo selects a song, practices and prepares, and then competes on stage where a panel of judges determines the winners based on a combination of singing and fundraising prowess. The event was a spectacular evening of entertainment!

Mike Terrio and Shellley Keelor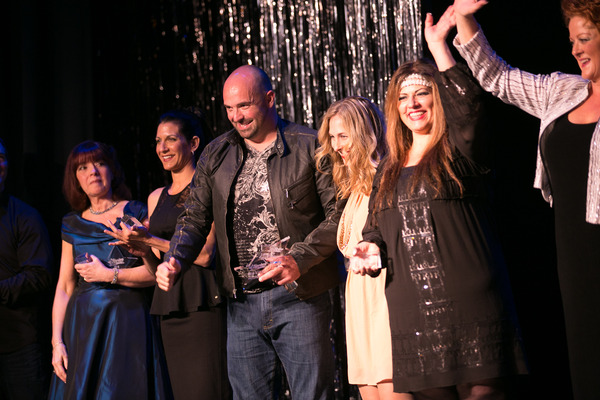 Donna Roselli, Janine Landolina, Mike Terrio, Shelley Keelor, Lorna Day, Debbi Denning
The lights, along with the performers smiles, were shining brightly at StarStruck Theatre on February 27 as eight community notables took the stage with their professional partners to compete in the 3rd annual Singing with the Stars. More than $40,000 was raised through this signature fundraising event to benefit non-profit Artists for a Cause.

In front of a sold out and raucous crowd, Michael Terrio founder of the Terrio Group and his professional counterpart Shelley Keelor were the Overall Winners for the combination of funds raised and a perfect score of 30 from the judges for their performance of "Paradise By The Dashboard Light."

The award for Top Fundraising was presented to Susie McAllister, a retired music teacher who lives in the community of Mariner Sands. Susie was met with thunderous applause for her performance of "Holding Out For A Hero" with Shelley Keelor. "I want to make a difference," said Susie. "Getting involved, supporting the creative solutions that Artists for a Cause provides is a home run. I had a ball!"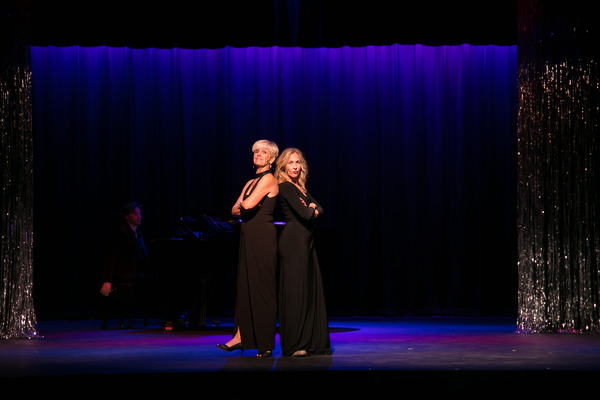 Susie McAllister and Shelley Keelor

The panel of judges consisted of industry professionals Charles Jones, Craig Wich and Anna Preston. Their friendly banter and constructive critiques were met with cheers and jeers from the lively audience. In addition to the perfect score for Mike Terrio, another 30 was awarded to Donna Roselli and partner Karin Leone for their version of "For Good." The two split the prize for Best Performance.

The winners had formidable but friendly competition from five other community Notables, which were each paired with a professional partner. They included: Jennifer Lussier-Fontaine with Janine Landolina; Norman Beebe with Carla Holbrook; Debbi Greer-Denning with Karin Leone; Tom Klersy with Janine Landolina; and Lorna Day with Carla Holbrook. "All worked tirelessly to create this outstanding performance, and to raise funds to support the continued growth of a4ac. I cannot thank you enough" explained Terry Barber, executive director.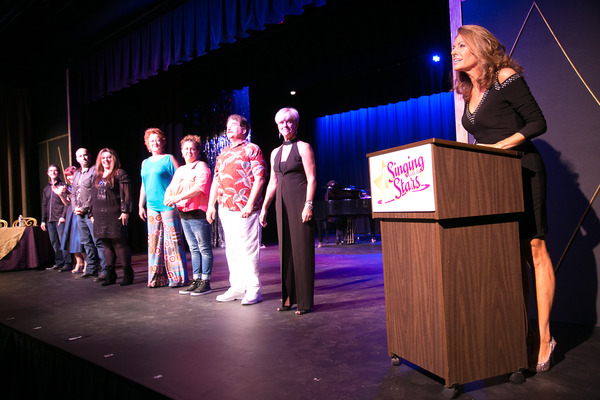 Tom Klersy, Donna Roselli, Mike Terrio, Lorna Day, Debbi Denning, Jennifer Fontaine, Norman Beebe,
Susie McAllister, and Jennifer Jones
We'd also like to thank our sponsors: Mr. Chain; ProAction; The Terrio Group; Tim & Maureen CotterPaul J. Feinsinger; Plaia and Carmody; Joseph C. Day Foundation; Leadsconnection Inc.; Lynmoore Lawnwood; David Alexander; Gene & Kathy Bruyette; Judy & Vince Cashman; Bill & Lorraine Connolly; John C. Doody; Dennis Root & Associates; DKR Interior Services; Joseph & Janice Dorsey; Larry & Georginna Finn; Peter & Patrice Frank; Julia & Pat McCaffrey; Thomas & Marie L. Ryan; Richard & Patricia Schott; Carmen & Rudolph Stalder; Freedom Boat Club; Gulfstream Goodwill Industries; Tom & Laurie Jessop; Bobbie Morrison; Perfectly Legal Office Solutions; Peter's Hardware; Ruth Pietruszewski; Pro Action Inc.; Marie Riddle; Style Encore; Suit Yourself Swimwear; Manny Sfaleos; Team Parks; Treasure Coast Urgent & Family Care; TC Palm; StarStruck Theatre and The Firefly Group.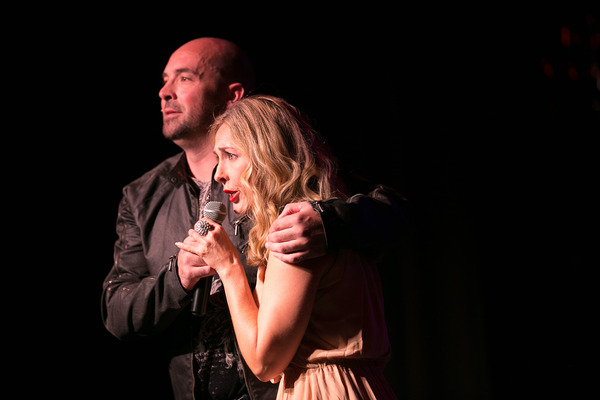 Mike Terrio & Shelley Keelor
Like us on Facebook! www.facebook.com/singingwiththestarsa4ac
---
The Music of Andrew Lloyd Webber
February 12, 8:00 p.m.
Duncan Theatre, Lake Worth
Partial proceeds were donated to Artists for a Cause
---
A Gift of Song
February 4, 5:30 - 7:15
Loblolly Club House
A thank you concert to supporters of Helping People Succeed